HELLO AGAIN!
Long time no see... I'm so sorry to have been MIA from this blog for so long. My laptop met a terrible end at the hands of my preschooler and a latte placed too close to the computer. There were vain efforts to resuscitate the old girl but well... they failed miserably. However as of this afternoon (oh joy!) we're back in business with a new computer and ready to roll. With that I'm here to let you know there are a lot of exciting changes and developments in our group... so onwards and upwards, shall we?
BLOG AUTHORS & NEW CORE COMMITTEE MEMBERS
So that this site doesn't go "dark" for so long in the future we're doing something we should've done long ago. In a very short amount of time the other members of the core committee will be able to post here as well. This should let you get to know the other people who spend so much of their time and energy running this group.
Mary Wikle
: our long standing and dedicated Branch Manager
Kathy Kreitzberg
: our Treasurer and Membership Coordinator
In addition we have some new core committee members helping out. I'm very excited to introduce to you...
Lisa Shaver
: Will be helping Mary out as the Co-Branch Manager. She brings a lot of enthusiasm and energy to our group.
Christina Squires
: Will be heading up the mentoring program. She's very passionate about making sure no one newly diagnosed has to go through this alone.
I'll sure you'll be hearing more from all of these lovely ladies on here soon.
SUMMER NEWSLETTER
As I'm sure you've surmised by now there was in fact no summer newsletter, as there was no summer computer. If you are a paid member rest assured your membership has been extended to allow you to receive an additional newsletter. If you have any questions about your MEMBERSHIP please contact
Kathy Kreitzberg
by clicking her name. (This will open a new e-mail to her.) The fall newsletter should still be arriving on time at the beginning of September, look for it then.
NEW CASCADIA BAKERY
New Cascadia Traditional Bakery has moved. Their new location is:
1700 SE 6th Ave
Portland Or. 97214
Click on address to open up map to their new location.
The hours at their new location are:
Tuesday through Friday 7:30-5:00
Saturdays 8:00-4:00
The new phone number is: 503.546.4901
To read all about it,
check out their blog
.
BETTY CROCKER
Betty Crocker has created four gluten free quick mixes
: Brownies, Chocolate Chip Cookies, Devil's Food Cake and Yellow Cake.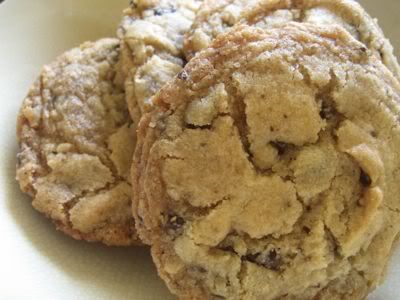 I've spotted them at Fred Meyers for a little over $4.00 and even made the cookies... give 'em a whirl and let us know what you think!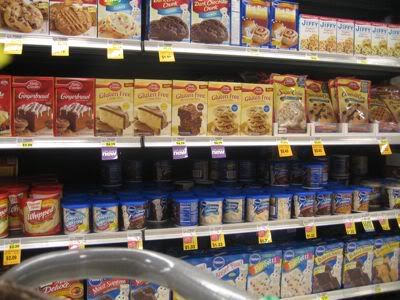 VOLUNTEER POSITIONS AVAILABLE
In direct response to the disappointment many of you felt at the lack of the walk portion of our annual Food Fair and Walk, (due to the lack of volunteers) I'm putting the word out now about our need for continued support. Please note we are still looking for people to work with us in the following volunteer positions:
PROGRAMS DIRECTOR
: This individual would contact and arrange for speakers to come to the support group to speak with our members on a monthly basis (except for Dec and May)
PUBLICITY
: This person would notify radio stations, contact newspapers, and other media outlets to notify the public of local GIG events and our groups activities and well, general existence.
MEMBERSHIP COORDINATOR
: Work with the treasurer to track individuals membership renewal dates and members themselves to keep them up to date on their membership dues and contact information. (computer required)
If you think you'd be interested or have more questions about any of these positions please contact either
Mary Wikle
or
Lisa Shaver
by clicking either of their names. (This will open a new e-mail.)
NEW MEETING LOCATION BEGINNING IN SEPTEMBER
In the interest of bringing the support group meeting back into Portland proper and allowing more individuals to show up via public transportation we will be moving it to
Legacy Emanuel Children's Hospital
beginning in September. Exact room information will be forthcoming shortly. It will still be held on the second Saturday of each month (except in May and December when the Food Fair / Walk & the Holiday Party are held instead).
EVENTS AND MEETING TOPICS FOR THE REMAINDER OF 2009
AUGUST:
Speaker: Mr. Cain
Topic: Insurance for individual celiacs
Speaker: Crave Bake Shop
Topic: Deserts like Parisian Love Cake... sound intriguing?
Check 'em out!
SEPTEMBER:
Speaker:
Virgo & Pisces Restaurant
Topic: Food Samples and general questions
OCTOBER:
Speaker: Core Committee Members
Topic: GLUTEN FREE 101
NOVEMBER:
Speaker: None
Topic: This is our traditional potluck and recipe swap meeting. Bring a dish and at least ten copies of the recipe to share with the group.
This is also the month that we have our GF Thanksgiving Dinner in conjunction with the McMinnville group. It's usually held the week before Thanksgiving so those people dealing with families that are not quite so understanding to their dietary needs still have the opportunity to sit down to a traditional Thanksgiving meal. Of course more details on this wonderful event will be forthcoming as we get a bit closer to the date.
DECEMBER:
Meeting Canceled. In its place is the annual holiday party. Location, time and date still to be determined.
THE END
I congratulate you if you stuck with me through to the end of this long post. I promise from now on they'll be more succinct and more frequent. Hope you're all enjoying your summer holidays and try to stay cool this coming week especially!