I'm sorry I missed this event; it looks like everyone had a great time sampling all the goodies!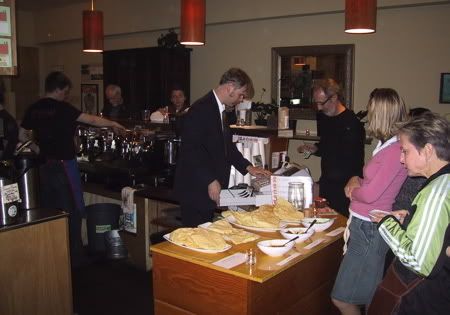 Thanks to Mike and Ann for expanding their gf menu which now includes soups, salads, and sandwiches made on gf bread for lunches while dinner offerings consist of mixed plates and gf noodle dishes. They also have one gf beer available as well as red and white wine. They've promised to keep us posted on our progress and will post menus and catering info on their website as things develop.
Also sorry about my error in the previous post about the Coffee Plant. There's no GF Pizza - YET! It's still on the "to do" list and gives us all something to look forward to! I'll be sure to let you all know when GF Pizza happens at the Coffee Plant.