We would love to hear from you the Grain Damaged readers! The core committee is talking about our annual holiday party in December and we'd like know what you think.
1. Would you like to have this party
a.) In the afternoon as we have in the past?
b.) in the evening?
2. We've always had on the same Saturday as our support group meeting. Does this work better for you or we're also considering a mid-week evening soiree. Preference?
3. Would you be willing to drive at night or in inclement weather?
4. Is there a favorite affordable restaurant that you like to eat at that could host a large group... preferably with a quasi private room?
Please leave a comment and let us know what would work best for you! Everyone who pipes up will get their name entered into a give-away for a box of these yummy treats! I'll draw the name next monday and announce the lucky winner.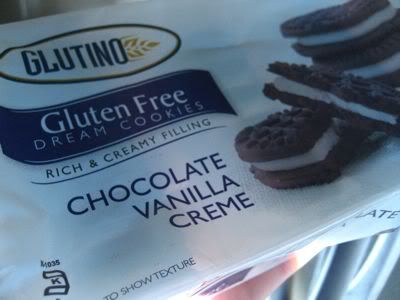 Stay tuned too! We'll be doing a give-away every month.