The Coffee Plant is celebrating their expanded food and beverage options (at the Corbett Avenue location) on Sunday April 1st from 5-8pm. There will be drinks, food, coffee, and music. Hope you can stop by and help support those businesses that help support our community!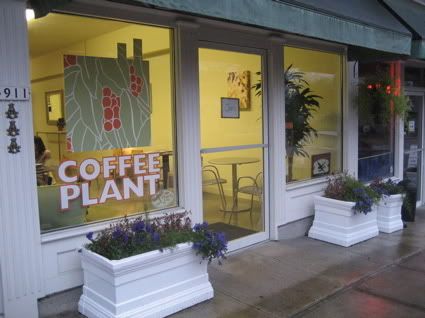 Coffee Plant
5911 SW Corbett Portland, OR. 97239
503.293.3280
Open 7 - 6 every day
Right next door to the
Corbett Fish House
; this coffee shop offers a wonderful variety of GF pastries and muffins baked FRESH daily. They also serve Stump Town coffee. They've now expanded into GF Pizza, sandwiches, etc.
(Note: their downtown location does not offer GF foods.)