Our Annual November Meeting Thanksgiving Potluck and Recipe Contest
Our meetings are always free to all who are interested in the gluten-free lifestyle, eating and living gluten-free, whether you are gluten-sensitive, gluten-intolerant or have celiac disease or an auto-immune disease that necessitates a gluten-free diet.
Questions? Call Lisa Shaver 503.577.9339, GIG of Portland branch manager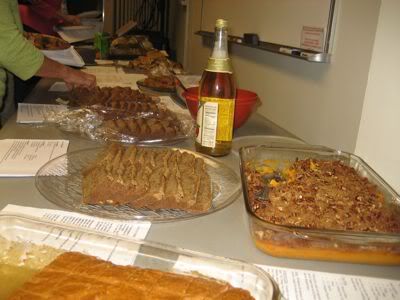 Potluck spread from a few years ago - all delish!